Strategies for Business Owners

As a business owner, you know that your personal financial future is intertwined with the success of your business. At Athena Wealth Strategies, we assist business owners in three key ways:


Financial Strategy and Analysis
Compensation and Benefits
Business Succession Planning


Financial Strategy and Analysis
Business owners not only face many of the same financial decisions and questions as individuals, but additional, and often more complicated, matters. We can serve as a financial consultant to your organization and assist with decisions such as:


Should I lease or buy?
How can I best deploy my cash reserves and utilize the cash flow in the business?
Do I need to hold more cash for potential expenses?
What would provide the best rate of return: paying down debt, investing excess cash, or growing my business?
Is there a particular cost to the business that could be eliminated or reduced?


Compensation and Benefits
Exceptional businesses have exceptional employees. Staying competitive in the marketplace and retaining such employees takes more than just ideal working conditions and a good base salary. You'll want to offer especially skilled people something above and beyond the basics to keep them loyal to the company and committed to staying for the long term.
When talented key workers are offered a job, they expect to be offered more than just a salary. They look for a package of benefits including health care, additional life insurance policies, long term disability insurance, executive deferred compensation plans, and retirement plans. Having these options in your offer package can increase the chance that a sought-after individual will take a particular job and/or that a current employee will stay with the company.
In the end, planning a sound compensation package may require having a strategic meeting with employees and your team of advisors. As your financial planner, we work with that team of advisors in helping you develop that key compensation package.


Business Succession Planning
Many business owners do not plan for their business to have a future without them. Without a plan for your business to continue without you, it almost certainly will not. In addition, this failure to ensure your business can operate in your absence prevents you from extracting any value from the years of hard work and time that you have invested into it. , Working with a planner to create a succession plan can help create value for your business in your absence --- before you leave your business to enjoy retirement or due to unforeseen death or disability. This value can also provide a saleable asset to fund your retirement or leave to your heirs.
In order to preserve your business beyond your working life, you need to create a succession plan. There are numerous considerations that go into developing a business succession plan, some of which need to be considered long before you plan to retire. Perhaps you want a family member to inherit and manage it, or you want the family to own the business but have it run by a trained management team. If you are looking to sell your business, you will want to be sure that it is selling for its fair market value. Whatever your objective, there may be estate tax considerations for you and your heirs as well. For a business succession plan to be successful, you need to be thinking about this years before a triggering event, whether it is to groom your successor and/or set up the business in a way that would be attractive to an outside buyer. If you plan on selling the business, you will need to get a valuation to determine its market worth. You may need an agreement in place to formalize your successor's commitment to purchasing your ownership share and that agreement may need to contain a mechanism to provide sufficient funding to make that purchase.
Without proper planning, the value in your business disappears when you do. At Athena Wealth Strategies, we can work with you and your team of advisors to make sure you and your loved ones benefit from all the hard work you put into building a successful business.
Interesting Links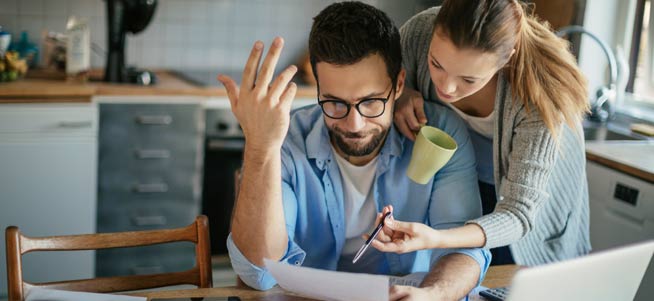 Savings: The Basics of Investing
While current obligations and financial emergencies may make it hard to prioritize savings at certain points in our lives, many people put off saving for retirement (or any other need) not because they cannot afford it, but because they are overwhelmed with the options and terminology. Putting off saving can have compounding effects, not only because it's easy for days to become weeks, then years and even decades, but because the effects of reinvested earnings mean that, by retirement age, a dollar invested at age 25 will grow more than one invested at 35 and far more than one invested at 45 or 55. [Read complete article.]

---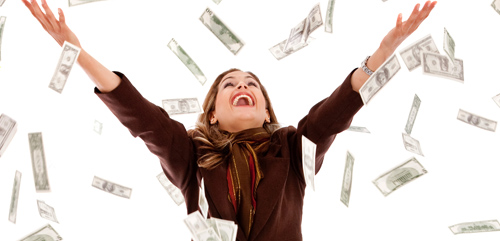 How to Handle a Financial Windfall
It may sound like a challenge we'd all love to have, but handling a financial windfall intelligently isn't as easy as it might seem. Handled properly, the benefits and security of a financial windfall can last a lifetime. If not, it could cause more problems than it solves. [Read complete article.]

Disclosure:
We are licensed in the following states. If you are a legal resident of one of these states, please proceed. We are sorry if we are unable to offer you our services at this time.
Securities: Alabama, Arizona, California, Colorado, Connecticut, Delaware, Florida, Georgia, Hawaii, Indiana, Maryland, Massachusetts, Missouri, Montana, Nevada, New Jersey, New Mexico, New York, North Carolina, Oregon, Texas, Virginia, Washington, Washington D.C. and Utah.
Unless otherwise identified, Associates on this website are registered representatives of Lincoln Financial Advisors Corp. Securities and investment advisory services offered through Lincoln Financial Advisors Corp., a broker/dealer and a registered investment advisor. Member SIPC. Insurance offered through Lincoln affiliates and other fine companies and state variations thereof. In CA, insurance offered through Lincoln Marketing and Insurance Agency, LLC and Lincoln Associates Insurance Agency, Inc. and other fine companies. Lincoln Financial Group is the marketing name for Lincoln National Corporation and its affiliates. Firm disclosure information available at www.LFG.com. Athena Wealth Strategies is a marketing name for registered representatives and investment advisor representatives of Lincoln Financial Advisors. CRN2995395-031320
See Lincoln Financial Advisors (LFA's) Form CRS Customer Relationship Summary, available here, for succinct information about the relationships and services LFA offers to retail investors, related fees and costs, specified conflicts of interest, standards of conduct, and disciplinary history, among other things. LFA's Forms ADV, Part 2A, which describe LFA's investment advisory services, Regulation Best Interest Disclosure Document, which describes LFA's broker-dealer services, and other client disclosure documents can be found here.
Julie VanTilburg, CA Insurance License #0C21028; Maritza Rogers, CA Insurance License #0E50369; Robin Starr, CA Insurance License #0G64012; Jeffrey Better, CA Insurance License #0182274; Kaitlyn Zawada, CA Insurance License #4084200
*Associated persons of Lincoln Financial Advisors Corp. who hold a JD and/or CPA license do not offer tax or legal advice on behalf of the firm.