Employer Retirement Plans

In today's employment market, an employer-sponsored retirement plan is an expected benefit among employees of most firms. Not only does sponsoring a retirement plan make your company more appealing to potential employees, but plans can be structured to meet other objectives, such as tax deferral for an owner-employee, longer-term employee retention, year-to-year flexibility in funding, or reducing the potential employer cost. Although most people are familiar with the terms 401(k) and IRA, the world of options out there (which includes SIMPLE, SEP, 403b, 457, and Defined Benefit plans) can be overwhelming. Few companies have the staff, time or expertise to wade through these options.


Review Your Plan Regularly
For employers with a retirement plan already in place, it is imperative to review this plan regularly to make sure that it meets current objectives and it is up to date in a changing regulatory world. Although this can seem overwhelming, an independent and objective financial planner can assist you by acting as the financial architect of your retirement plan.
At Athena Wealth Strategies, we are committed to a process where we align our interests with those of you and your organization, and utilize our resources and partners to bring together the best possible retirement team.


Discovery and Design Phase
We have assisted employers with the design and installation of qualified retirement, deferred compensation, defined contribution, and defined benefit plans. In the discovery phase, we will complete a comprehensive review of your current retirement plan. It is through our industry experience and resources that we are able to provide our greatest value to our clients. This allows us the perspective to know how your plan compares to other available options in terms of investment options and how the plan itself functions.
Our approach is to provide a structure that offers a better framework to integrate your goals and objectives, evaluate plan design options, and bring in the right partners to assist with plan development. In the design phase, we act as a neutral advisor to your retirement plan and may partner with third-party administrators to assist you in making decisions regarding the structure of your employer-sponsored retirement plan. When implementing or replacing your investment options, we ask multiple providers to bid on your retirement plan business to keep fees reasonable for both the employer and its employees. The selected provider will provide recordkeeping, investment lineup options, web access for both employee and employer, and can assist with the enrollment and education process. In addition, they work with us to provide annual reviews and monitor the plan.

Plan Implementation
In the implementation phase, we will work with you to provide a smooth, seamless transition for your organization and its employees. We will work face-to-face with your employees so that they are educated on the benefits of the retirement plan, assist them with enrollment, and provide ongoing service to them with their retirement savings needs. For you as the employer, we provide strategic advice at the holistic plan level and, for your employees, we are available for one-on -one service as a team of individuals rather than an 800 number and a call center.
Interesting Links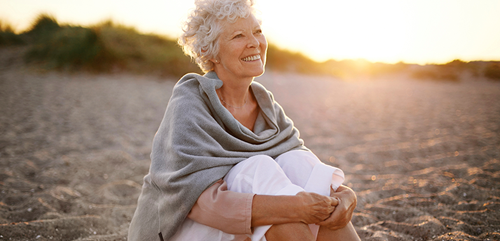 Advanced Social Security Claiming Strategies
If you are getting close to retirement age you may have heard of social security claiming strategies such as "file and suspend" or a "restricted application." You may have also seen in the news that the November 2015 bipartisan budget deal made some changes to the social security system. While none of these changes will affect benefits that have already been claimed, those who are not yet retired may see a change in how they are able to receive benefits due to recent changes made by Congress. [Read complete article.]

---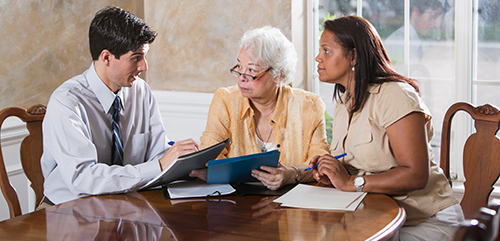 Conversations You Should Be Having with Your Heirs
Talking with heirs will help them understand their motivations behind the wealth-transfer plan, assist them in increasing their own financial acumen, and define the roles the heirs are willing to assume long before they are tasked with settling the estate. Our speakes explain different ways to approach these conversations. [Watch video]


Disclosure:
We are licensed in the following states. If you are a legal resident of one of these states, please proceed. We are sorry if we are unable to offer you our services at this time.
Securities: Alabama, Arizona, California, Colorado, Connecticut, Delaware, Florida, Georgia, Hawaii, Indiana, Maryland, Massachusetts, Missouri, Montana, Nevada, New Jersey, New Mexico, New York, North Carolina, Oregon, Texas, Virginia, Washington, Washington D.C. and Utah.
Unless otherwise identified, Associates on this website are registered representatives of Lincoln Financial Advisors Corp. Securities and investment advisory services offered through Lincoln Financial Advisors Corp., a broker/dealer and a registered investment advisor. Member SIPC. Insurance offered through Lincoln affiliates and other fine companies and state variations thereof. In CA, insurance offered through Lincoln Marketing and Insurance Agency, LLC and Lincoln Associates Insurance Agency, Inc. and other fine companies. Lincoln Financial Group is the marketing name for Lincoln National Corporation and its affiliates. Firm disclosure information available at www.LFG.com. Athena Wealth Strategies is a marketing name for registered representatives and investment advisor representatives of Lincoln Financial Advisors. CRN2995395-031320
See Lincoln Financial Advisors (LFA's) Form CRS Customer Relationship Summary, available here, for succinct information about the relationships and services LFA offers to retail investors, related fees and costs, specified conflicts of interest, standards of conduct, and disciplinary history, among other things. LFA's Forms ADV, Part 2A, which describe LFA's investment advisory services, Regulation Best Interest Disclosure Document, which describes LFA's broker-dealer services, and other client disclosure documents can be found here.
Julie VanTilburg, CA Insurance License #0C21028; Maritza Rogers, CA Insurance License #0E50369; Robin Starr, CA Insurance License #0G64012; Jeffrey Better, CA Insurance License #0182274; Kaitlyn Zawada, CA Insurance License #4084200
*Associated persons of Lincoln Financial Advisors Corp. who hold a JD and/or CPA license do not offer tax or legal advice on behalf of the firm.