Investment Analysis

At Athena Wealth Strategies, our investment philosophy is to use a process-driven, planning-centric approach customized for each of our clients.
As independent financial practitioners, we act as your objective guide to the array of investment options in the financial universe. We provide a fee-based approach and align our clients' needs and goals with the investment strategy best suited to their individual situations. Our philosophy is to focus on long-term results and tailor your investments to your life and goals rather than to try to read the future and predict tomorrow's next hot stock or sector. Your investments will not be a hobby or gamble but a long-term plan based around the goals and vision we carve out together.

When working with you, we use our process to:
Identify goal-based objectives such as maintaining your current lifestyle, funding your retirement, purchasing a residence or vacation home, building up college savings, and charitable giving.
Evaluate your current situation.
Analyze your current progress towards those goals and the strengths and potential pitfalls of your existing investments.
Determine the investment time horizon for each goal and whether investments match up with goals.
Identify risk tolerance, and recognize flexibility and liquidity needs.
Recommend a strategy on how to reposition wealth to match your goals with an investment program or a combination of investment programs that best fits you.
Match your goals to the most tax-efficient way to save for them.
Review investments and the investment plan.


Our toolbox of strategic alliances helps us coordinate the best possible platform to use. Depending on your situation and goals, we determine what investment strategy or strategies are right for you. We research and analyze the universe of available mutual funds, ETFs, active and passive management strategies, individually managed accounts, and specialized fixed income options. If there is a need for guaranteed lifetime income, we will coordinate this managed risk with lower-cost alternatives that offer more flexibility and liquidity. We want you to feel like you understand the choices we make together and serve as a resource and guide in navigating these decisions.
Our ongoing service to you is to keep a pulse on your plan by conducting periodic meetings to assess your evolving objectives. We will work with you to monitor your investments and your situation and to make sure you are headed towards the goals that matter to you.
Interesting Links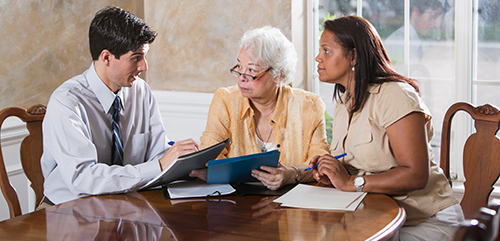 Conversations You Should Have With Your Heirs
Talking with heirs will help them understand their motivations behind the wealth-transfer plan, assist them in increasing their own financial acumen, and define the roles the heirs are willing to assume long before they are tasked with settling the estate. Our speakes explain different ways to approach these conversations. [Watch video]
---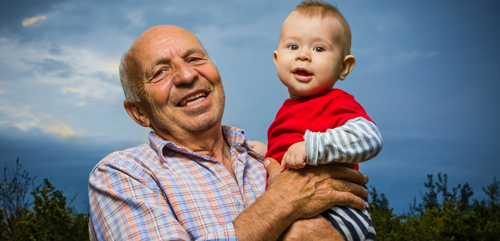 Are Your Beneficiary Designations Up To Date?
When was the last time you reviewed your beneficiary designations for life insurance policies and retirement accounts? Very likely, the answer is "never." But you should review them periodically. Various life events can signal a need to review and possibly change your beneficiary designations. [Read complete article.]


Disclosure:
We are licensed in the following states. If you are a legal resident of one of these states, please proceed. We are sorry if we are unable to offer you our services at this time.
Securities: Alabama, Arizona, California, Colorado, Connecticut, Delaware, Florida, Georgia, Hawaii, Indiana, Maryland, Massachusetts, Missouri, Montana, Nevada, New Jersey, New Mexico, New York, North Carolina, Oregon, Texas, Virginia, Washington, Washington D.C. and Utah.
Unless otherwise identified, Associates on this website are registered representatives of Lincoln Financial Advisors Corp. Securities and investment advisory services offered through Lincoln Financial Advisors Corp., a broker/dealer and a registered investment advisor. Member SIPC. Insurance offered through Lincoln affiliates and other fine companies and state variations thereof. In CA, insurance offered through Lincoln Marketing and Insurance Agency, LLC and Lincoln Associates Insurance Agency, Inc. and other fine companies. Lincoln Financial Group is the marketing name for Lincoln National Corporation and its affiliates. Firm disclosure information available at www.LFG.com. Athena Wealth Strategies is a marketing name for registered representatives and investment advisor representatives of Lincoln Financial Advisors. CRN2995395-031320
See Lincoln Financial Advisors (LFA's) Form CRS Customer Relationship Summary, available here, for succinct information about the relationships and services LFA offers to retail investors, related fees and costs, specified conflicts of interest, standards of conduct, and disciplinary history, among other things. LFA's Forms ADV, Part 2A, which describe LFA's investment advisory services, Regulation Best Interest Disclosure Document, which describes LFA's broker-dealer services, and other client disclosure documents can be found here.
Julie VanTilburg, CA Insurance License #0C21028; Maritza Rogers, CA Insurance License #0E50369; Robin Starr, CA Insurance License #0G64012; Jeffrey Better, CA Insurance License #0182274; Kaitlyn Zawada, CA Insurance License #4084200
*Associated persons of Lincoln Financial Advisors Corp. who hold a JD and/or CPA license do not offer tax or legal advice on behalf of the firm.