Distribution Strategies

When you are years away from retirement, you have time to withstand market declines. The emotional impact of a downturn is not nearly as stark when the money will not be needed until years down the line. In fact, the financial impact, too, has less of an effect when your accounts have years left to recover. As you approach and enter retirement, however, the effect of any loss multiplies. Not only is it harder to watch your account balances drop in a bad year when you know you will soon be depending on this money, but statistically, as well, market volatility matters more once distributions are being taken. In your working years, not only do you have time to weather the market's storms, but if you are contributing to a retirement plan you can benefit from purchasing investments at low share prices.


The Working Years
In your working years, what matters most is your average return. If a historic market drop is followed by a recovery and you are able to retain or increase your stock exposure throughout this time, your account balances will recover with the rest of the market. The day you start withdrawing the money you have saved is the day this changes. Whether you start your retirement with good years in the market or bad ones, it is how you react in the bad ones that can make all the difference in how much will remain for you years down the road. While rules of thumb for withdrawal rates can provide a back- of- the -envelope impression of whether we have saved enough, a withdrawal rate alone can rarely be enough to tell people what they really want to know: "Will I be OK?"


Working with Athena Wealth Strategies
Working with an Athena Wealth Strategies planner will give you a full picture of what else might affect your ability to retire. We will look at your particular situation – how much you need to support your basic and discretionary expenses, what sorts of income you have coming in and how that will change over the course of retirement, how much risk you are comfortable taking with your investments, and to what degree that risk will affect your possible results. A planner will conduct an analysis of your Social Security income and any defined benefit pension income, review the different strategies you can implement, and coordinate these funding sources with the income generated from your retirement assets.
By creating a detailed retirement income model, we can determine not only your situation but how to address any shortfalls or risks. We use various approaches to analyze whether your assets are being best used to give you the life you have saved for. This can include strategically planning distributions so that assets do not need to be sold in a downturn, planning for flexibility in distributions, or outsourcing market and longevity risk. We work with you and your situation to determine which approaches best fit your unique needs.
Interesting Links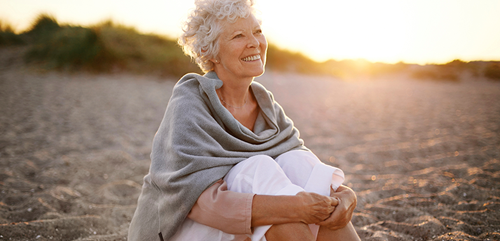 Advanced Social Security Claiming Strategies
If you are getting close to retirement age you may have heard of social security claiming strategies such as "file and suspend" or a "restricted application." You may have also seen in the news that the November 2015 bipartisan budget deal made some changes to the social security system. While none of these changes will affect benefits that have already been claimed, those who are not yet retired may see a change in how they are able to receive benefits due to recent changes made by Congress. [Read complete article.]

---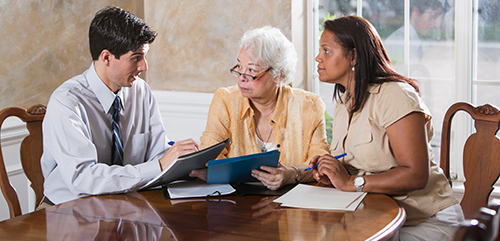 Conversations You Should Be Having with Your Heirs
Talking with heirs will help them understand their motivations behind the wealth-transfer plan, assist them in increasing their own financial acumen, and define the roles the heirs are willing to assume long before they are tasked with settling the estate. Our speakes explain different ways to approach these conversations. [Watch video]


Disclosure:
We are licensed in the following states. If you are a legal resident of one of these states, please proceed. We are sorry if we are unable to offer you our services at this time.
Securities: Alabama, Arizona, California, Colorado, Connecticut, Delaware, Florida, Georgia, Hawaii, Indiana, Maryland, Massachusetts, Missouri, Montana, Nevada, New Jersey, New Mexico, New York, North Carolina, Oregon, Texas, Virginia, Washington, Washington D.C. and Utah.
Unless otherwise identified, Associates on this website are registered representatives of Lincoln Financial Advisors Corp. Securities and investment advisory services offered through Lincoln Financial Advisors Corp., a broker/dealer and a registered investment advisor. Member SIPC. Insurance offered through Lincoln affiliates and other fine companies and state variations thereof. In CA, insurance offered through Lincoln Marketing and Insurance Agency, LLC and Lincoln Associates Insurance Agency, Inc. and other fine companies. Lincoln Financial Group is the marketing name for Lincoln National Corporation and its affiliates. Firm disclosure information available at www.LFG.com. Athena Wealth Strategies is a marketing name for registered representatives and investment advisor representatives of Lincoln Financial Advisors. CRN2995395-031320
See Lincoln Financial Advisors (LFA's) Form CRS Customer Relationship Summary, available here, for succinct information about the relationships and services LFA offers to retail investors, related fees and costs, specified conflicts of interest, standards of conduct, and disciplinary history, among other things. LFA's Forms ADV, Part 2A, which describe LFA's investment advisory services, Regulation Best Interest Disclosure Document, which describes LFA's broker-dealer services, and other client disclosure documents can be found here.
Julie VanTilburg, CA Insurance License #0C21028; Maritza Rogers, CA Insurance License #0E50369; Robin Starr, CA Insurance License #0G64012; Jeffrey Better, CA Insurance License #0182274; Kaitlyn Zawada, CA Insurance License #4084200
*Associated persons of Lincoln Financial Advisors Corp. who hold a JD and/or CPA license do not offer tax or legal advice on behalf of the firm.